RTO National Announces Agreement with BLI Rentals.
Both RTO National and BLI Rentals have been leaders and respected competitors in the storage building lease purchase industry. By combining resources, the combined company will continue to provide best in class customer and dealer services. We will continue to create new and innovative products to best serve our dealer partners throughout the country!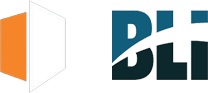 Let Us Open Doors For You
Choose America's exclusive provider of FlexLease – and the largest provider of installment contracts – to purchase your backyard storage today.
RTO National provides the most flexible terms available to get the structure you want at a payment you can afford. With $0 down Financing and "no credit check" FlexLease, you'll find the payment method that's best for you.
Online Approval 24/7